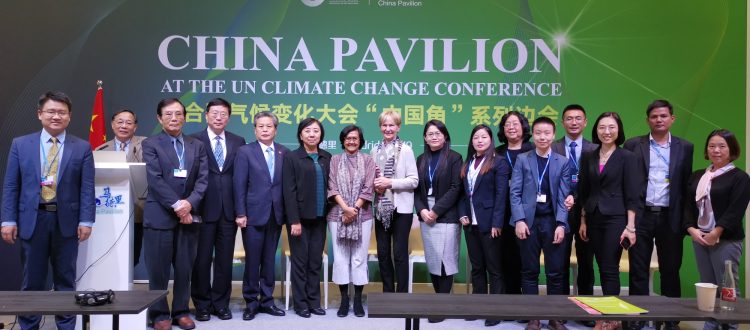 Chinese & Foreign Experts Discuss China-ASEAN Climate Cooperation at the COP25 China Pavilion
On the afternoon of December 12, 2019, the Secretariat of the Global Climate Action Initiative (GCAI), the Chinese Academy of Sciences' Institutes of Science and Development, and the Global Environment Institute (GEI) jointly held a side event on the topic of "China-ASEAN Cooperation and Joint Response to Climate Change" at the COP25 China Pavilion. This side event demonstrated to the international community that China and ASEAN are implementing projects linked to South-South cooperation in addressing climate change and nature-based solutions, mangrove protection, and renewable energy planning. These examples illustrate how both regions are promoting mutual exchange and dialogue on climate adaptation and mitigation.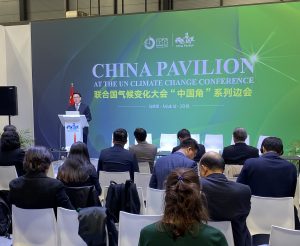 Zhao Yingmin, Deputy Minister of the Ministry of Ecology and Environment of China, and Chen Dehai, Secretary General of the China-ASEAN Center, attended the meeting and each delivered a speech. Minister Zhao mentioned in his speech that the cooperation between China and ASEAN countries on issues of energy and climate change can further promote regional energy transition and green and low-carbon development. China looks forward to working with ASEAN countries to explore best practices in climate resilience development, nature-based solutions, and climate adaptation. China also aims to enhance its ability to carry out more aspects of the financing of South-South cooperation projects, and additionally hopes to make China-ASEAN regional climate change cooperation one of the most outstanding aspects of South-South cooperation with China.
Secretary-General Chen Dehai also emphasized in his speech that with the further development and deepening of China-ASEAN cooperation, the cooperation between the two sides on climate change, clean energy, environmental protection, and green development is becoming increasingly important. In August of this year, the China-ASEAN Center, the GCAI Secretariat, and the Thai Ministry of Natural Resources and Environment co-sponsored the "China-ASEAN Cooperation to Promote Energy Transition and Climate Resilience Development" conference. The event's purpose was to jointly discuss the challenges and opportunities for each region in the development of renewable energy, tackling climate change, and strengthening climate financing. Just last month at the 22nd China-ASEAN Leaders Summit, the leaders of the participating countries unanimously agreed to expand cooperation on the above topics, jointly meet challenges, and build a China-ASEAN blue economic partnership to strengthen marine ecological protection, marine industries, marine scientific and technological innovation, in order to contribute to regional stability and prosperity.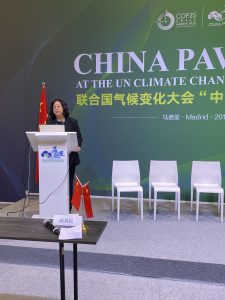 GEI Executive Director Jin Jiaman introduced GEI as a Chinese NGO that works with partners in other developing countries, especially in ASEAN countries, on initiatives that include demonstrated cooperation with the Ministry of Education and Energy of Myanmar on renewable energy planning and community-based ecological protection and livelihood development projects with the Myanmar Ministry of Natural Resources and Environment. GEI has also worked with partners to promote ASEAN cooperation in areas such as mangrove conservation and will continue to contribute to promoting cooperation between China and ASEAN, providing nature-based solutions to jointly address climate change.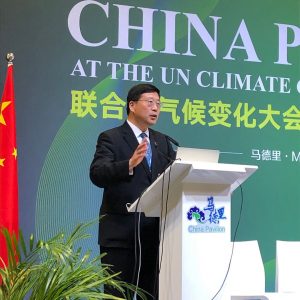 Wang Yi, the vice president of the Institute of Science and Development of the Chinese Academy of Sciences made a keynote speech at the meeting, introducing the macro strategy and shared practices of China-ASEAN regional cooperation. Wang Yi pointed out that China and ASEAN have great potential for cooperation through the Belt and Road Initiative and industrial transfer. In cooperating with ASEAN, Wang Yi stated, priority should be given to considering how to support ASEAN countries in achieving economic development while achieving the United Nations Sustainable Development Goals (SDGs) and Nationally Determined Contributions (NDCs) to climate change targets. He added that  China will also help ASEAN countries to build a climate resilient society by introducing China's transformation experience and cooperation in technology transfer and capacity building. In addition, China and ASEAN also have great opportunities for cooperation in terms of regional mangrove protection and zero-deforestation agricultural and forestry product trade, which can be further promoted through the opportunity of China's 2020 Convention on Biological Diversity (CDB COP15) to encourage future exchanges and cooperation between the two parties on related issues.
The director of the China-ASEAN Center Comprehensive Coordination Department, Wang Hongliu, the director of the Strategic Research Center of the Guangzhou Institute of Energy , Chinese Academy of Sciences, Zhao Daiqing, Associate Professor of Yangon University of Science and Technology (Myanmar), Kyaw Zaya Htun , Chinese Ministry of Natural Resources' Third Institute of Oceanography Associate Researcher Chen Guangchen, SEE Ecological Association Chairman Ai Luming, and Nur Hidayati , Executive Director of the Indonesian Environment Forum, and other experts and scholars from China and ASEAN were invited to participate in the side event. They discussed current China-ASEAN cooperation practices and future areas and opportunities for cooperation. During the discussion, experts at the meeting stated that China and ASEAN countries should carry out comprehensive cooperation in addressing climate change, including promoting regional energy transition, low-carbon and renewable energy development, and establishing a mangrove forest protection alliance in order to achieve regional green and sustainable development.