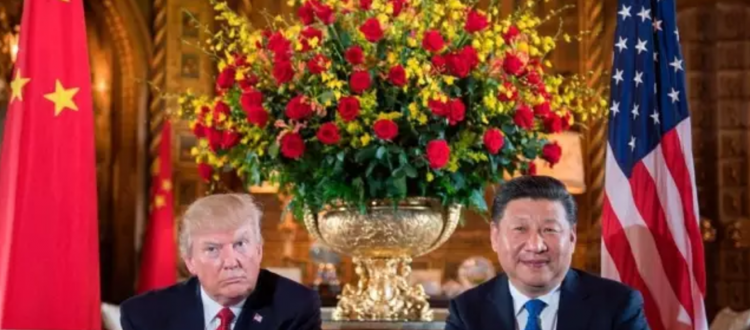 Xi & Trump Meet in the Sunshine State but Ignore Climate Change
BEIJING (Apr. 11, 2017) – On April 7, 2017 U.S. President Donald Trump and Chinese President Xi Jinping met in Mar-a-Lago, Florida in the United States. In their inaugural summit, it was reported that they discussed topics like North Korea's nuclear weapons, tensions in the South China Sea, US deficit in the US-China trade, and the U.S. missile strike on Syria.
While these were pressing issues affecting the global stage and their nation's bilateral relationship, Xi and Trump side-stepped an important and hotly discussed topic that affects both sides– the environment, markedly climate. Why is that so?
SOURCE: JIM WATSON/AFP/GETTYIMAGES, U.S. News
Donald Trump: Environment Protector or Destroyer?
Last week, Donald Trump donated his first quarter salary, an amount of just over 78,000 USD, to the U.S. National Park Service but this gesture failed to appease critics of his environmental policies.

SOURCE: Stephen Crowley/The New York Times
In fact, the Sierra Club – a prominent U.S. environmental group – referred to his donation as "making a show," especially since the move came after Trump proposed slashing the Department of the Interior's budget, which includes the budget for the National Park Service, by 12%.
Trump has been criticized for his antagonistic stance on environmental issues. In the past, he was known to claim climate change as a hoax, and recently dismantled Obama-era climate policies.

Natural Resources Defense Council (NRDC) criticized Trump on Twitter
On the other side of the coin, China has increasingly played an active role in climate change issues. According to the data from Bloomberg New Energy Finance, Chinese investment in new energy resources had reached 88 billion USD by 2016, more than 1/3 of its American counterpart.
While critics have said that the US's stepping out of the Climate Leadership is an opportunity for China to step up, the Chinese government is aware that it will ultimately be judged on its ability to meet its own low-carbon promises – a statement with which President Xi seems to agree.
In the 2017 World Economic Forum Annual Meeting, Xi reclaimed that the Paris agreement was hard won, and all signatories should work to meet their promises.

Xi at the 2017 World Economic Forum Annual Meeting
Why Didn't They Talk about Climate Change?
Here are some reasons why climate change was absent from the table at this weekend's Trump-Xi meeting:
Just A Chinese Hoax?
In 2012, Trump famously claimed that climate change was a hoax created by the Chinese to undermine America's competitiveness in the global trade.

Trump voiced his perspective on Twitter in 2012
To Avoid Conflict?
"We have a thousand reasons to get China-U.S. relations right, and not one reason to spoil the China-U.S.relationship." Xi told Trump on the first day of their meeting, according to China's Foreign Ministry website.
Climate change has become a thorny issue between China and the U.S., seeing as both sides of the leadership have opposing views.
Save it for a Later Climate Leader Summit?
Given the current political climate, the topic may be shelved for a future summit on Climate Issues, but no meetings or summits are confirmed at this time.

Mr. Kerry, the former US Secretary of State, gave a speech at the 2016 Climate Leader Summit
SOURCE: Official Flickr account of US State Department
About the Future
The US and China are the world's two largest carbon emitters, producing 44% of the world's carbon dioxide. We hope Chinese government and US government will continue to cooperate in environmental work as well as in fostering other countries' economic growth and sustainable development.
References:
• Donald Trump 'won't discuss climate change' at meeting with Xi Jinping despite US and China being worst polluters:
http://www.independent.co.uk/environment/donald-trump-xi-jinping-meeting-climate-change-denial-hoax-existential-threat-a7669186.html
• 特朗普兑现诺言捐出第一季度工资 近8万美元:
http://www.chinanews.com/gj/2017/04-04/8190879.shtml
• Sierra Club Pans Trump's Park Donation Publicity Stunt:
http://content.sierraclub.org/press-releases/2017/04/sierra-club-pans-trump-s-park-donation-publicity-stunt