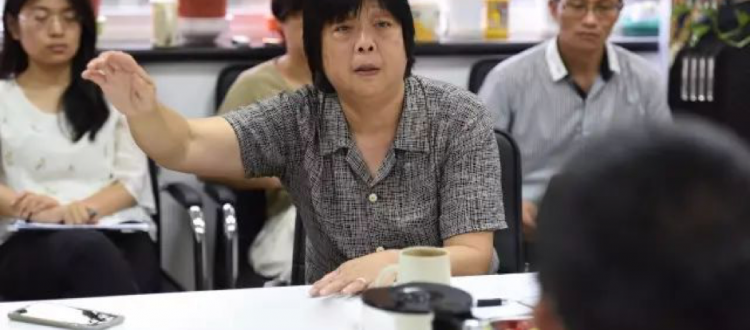 Building the Capacity to Give: GEI Hosts Grant-making Workshop
Over the past year or so, China's charitable giving sector has changed a great deal.
The Foreign NGO Law, which went into effect in early 2017, made it clear that development or protection activities would be more highly regulated and monitored by the Chinese government. New crowdfunding platforms emerged to channel more support for charitable activities. Chinese NGOs have also begun doing more work, building up their internal capacity and even have started "going out" and projects abroad.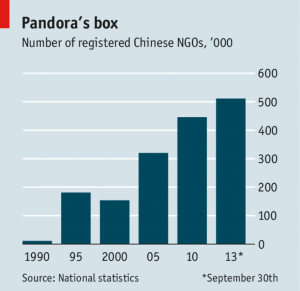 The number of NGOs registered in China has been increasing over the past decade. (Source: The Economist)
Training Workshop On Foundation Management and Grant-making
However, there's an important opportunity emerging – grantmaking.
In order for Chinese foundations to meet this opportunity, GEI believes there's a lot to be learned. 
In this spirit, we hosted a special workshop full of experience sharing, open Q&A and spirited debate that enriched all participants' understandings and perspectives on grantmaking in China. About 20 leaders from Chinese foundations and NGOs participated in a special cross-cultural training that covered practical procedures like grant documentation and abstract foundation mission development.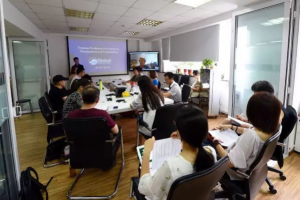 GEI hosts the "Training Workshop on Foundation Management and Grantmaking". (Photo Source: GEI)
Compared with other countries, Chinese philanthropic giving and domestic foundations remain in a nascent stage. NGO Charities Aid Foundation ranked China 144 out of 145 for charitable behavior in 2015 and in 2016.
The good news is, growth in China's charitable giving area and philanthrophy efforts have already begun. China Development Brief reported that in 2016, there were nearly 5,000 foundations in Mainland China and that the factors of internet giving and support from the government for charitable giving are positive signs for reaching new heights.

JIN Jiaman, GEI's Executive Director, welcomed the participants and explained her vision for grant making at Global Environmental Innovation Fund (GEIF). Photo Source: GEI. 
Key Quotes and Takeaways
In addition to supporting projects aimed to achieve sustainable solutions, Ford Foundation is committed to ensuring that NGO staff capacity grows and thatidea sharing amongst NGOs increases, explained Elizabeth Knup, China Country Representative at Ford Foundation China.
In the spectrum of task-oriented work to idea-oriented work, Zhang Ji-Qiang, GEIF Executive Board Chair and former Vice President of Programs at blue moon fund– positions a foundation near a university: a foundation is an organization of idea-oriented people, creating solutions and testing qualitative and quantitative strategies forward.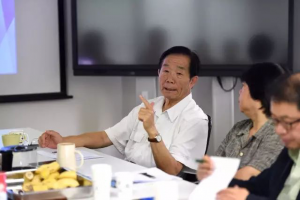 Dr. Zhang shares his experience and wisdom with the workshop participants. (Photo Source: GEI) 
Zhang also emphasized that diversity of project sizes, scope and missions across all foundations is important.While some foundations support very practical projects, like distributing vaccines, others support more abstract work, like policy recommendations. All this work is good, and it all contributes to reaching a greater goal.
Knowing which organization, what project and the appropriate timing for supporting a charitable or non-profit related activity is an art, or as Stephanie Randolph, the Program and Grants Officer at blue moon fund, says – "it's a dance."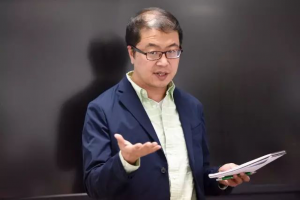 Richard Liu explains how an organization's structure can direct its mission and growth. Photo Source: GEI.
The structure or history of a foundation, for example, if it is family-run, private or public, will impact the scope of its work and the extent to which it will be flexible about adjusting its mission, said Richard Liu, the East & Southeast Regional Director at the Institute for Transportation and Development Policy; former Environment Program Officer at Oak Foundation.